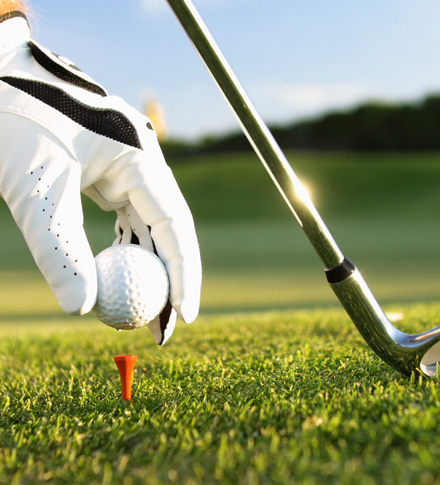 The Jamaica Golf Association (JGA) was founded in 1925.   It is a non-profit organization whose membership is comprised of Amateur Golfers and Golf clubs.
The Jamaica Golf Association is the recognized governing body for amateur golf in Jamaica and in this capacity it enjoys affiliate relationships to the Royal & Ancient Golf Club of St. Andrews (R & A) and the United States Golf Association (USGA).  The R&A and the USGA are the world governing bodies for golf and are responsible for all matters concerning the rules and the maintenance of the integrity of the sport.
The main functions of the Jamaica Golf Association revolve around the development of golf in Jamaica with emphasis on-
Junior Golf
Ladies Golf
Men's Golf
Promotion of Golf Development Activities
Staging Caribbean Golf Association events in Jamaica
Provision of Services to JGA members
Maintenance of discipline and adherence to the Rules of Golf
Organising and staging of golf tournaments
Organising and planning for Jamaica's representation in international tournaments.
Promoting the sport of golf in schools, colleges and universities in Jamaica.
Assisting our tourism sector in the promotion of Jamaica as a golfing destination.
The JGA is one of the founding members of the Caribbean Golf Association (CGA) which has been in existence since 1987 and which is comprised of ten national governing bodies of golf in the Caribbean region. The member countries are Jamaica, Trinidad & Tobago, Barbados, OECS (Organisation of Eastern Caribbean States), Puerto Rico, Bahamas, US Virgin Islands, Turks & Caicos Islands, Dominican Republic and Cayman Island.
The Jamaica Golf Association has pushed the responsibility of the development of Junior Golf to the forefront. Golf is a wonderful game as it teaches very desirable values to junior golfers:
Respect for others, the golf course, the environment and the wider community as a whole;
Responsibility through learning the rules of golf, following the rules of the course as well as taking responsibility for all of their actions on and off the golf course;
Etiquette through abiding to the rules of etiquette, refraining from foul language and boisterous behavior, and generally conducting themselves as young ladies and young gentlemen on and off the course;
Sensitivity to the environment and the courses where they play and to those who maintain and manage the facilities;
Tradition by learning and embracing the rules and traditions of this ancient and honorable game and respect for the fellow golfers and the courses we are all privileged to play.
To join the JGA please contact us at 632-9445-6 for more details or download the attached Membership form and submit with your annual subscription fee to the JGA offices at the Constant Spring Golf Club, 152 Constant Spring Road, Kingston 10.